I feel very blessed to be born in this age of opportunities, we have world class facilities available right in your desks! One such gift is PCB fabrication service. This is a core need of any electronic engineer or company. Thanks to many online PCB fabrication service providers like EasyEDA a small electronic company or even an individual now has access to top class PCB fabrication facilities those were once only available to big electronic companies like Samsung. Even if you live in a developing country like India you have access to facilities that are available to Americans or Europeans. You also don't need to be a big customer who places order for thousands of PCB. You can easily order one or two! Still they will treat you with care! Today I will describe my experience of getting my PCB fabricated by EasyEDA.
I am designing and fabricating PCB since 2008. But when it comes to fine quality PCBs I can hardly find a fabrication house withing India. Even though they exists, but they either charge too much or only take big orders of 1000 PCBs or don't entertains hobbyists. In such situations I prefer EasyEDA. You can make a really really high density PCB using EasyEDA!
Upto 16 copper layes ! in most case no one needs more than 4 layers, a 4 layer PCB is a complex PCB in itself.
With a finest track of 3.5 mills, this is a really really fine track! Even a 6 mill track is enough for a dense routing.
Smallest hole of 0.2mm, this is comparable to the diameter of your hair that means a very fine hole.
To make you PCB even cooler you have a option to choose from a range of colours too.
My First PCB with EasyEDA
I thought of trying this cool service from EasyEDA. So I needed was a PCB design, I decided to make a small PCB for 20 PIN STM32 microcontroller STM32F030F4. It was a small development or breakout board for the microcontroller. The design included a voltage regulator to supply the STM32 microcontroller, a crystal oscillator, few leds, few push buttons as the main components. I chose the parts from the huge library of shared footprints of EasyEDA library. Once the PCB design is complete, we just need to press the "Fabrication Output" button.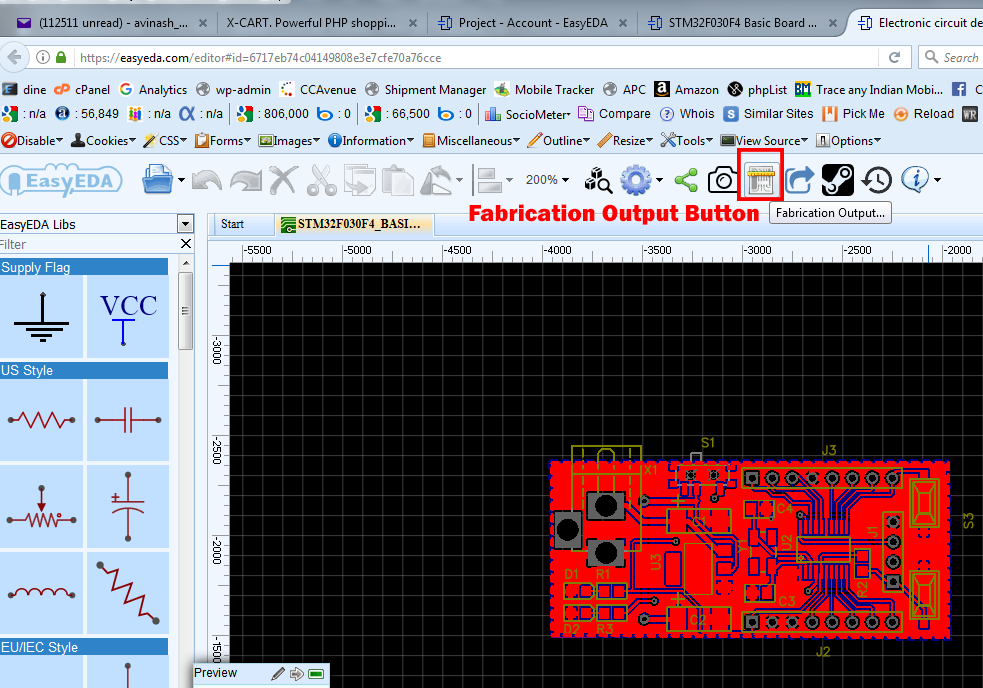 This makes PCB manufacture process very simple. In other PCB design software you need to generate the GERBER files which are the only format acceptable to the fabrication service provider. You cannot simple send the files generated from the CAD software's save command. The gerber file generation is pretty complicated process in most PCB design software.
The form that comes next lets you easily customise the properties of actual physical PCB that you need. You can easily thickness, colour and type of material. The prices are shown in real time on the right hand side.
There is a pricing calculator at https://easyeda.com/order. The cheapest option is for 10pcs of 50mmx50mm boards, which comes to 9.8USD. 10pcs of 100mmx100mm boards is 17.6USD. For larger boards, 5pcs is cheaper than 10pcs.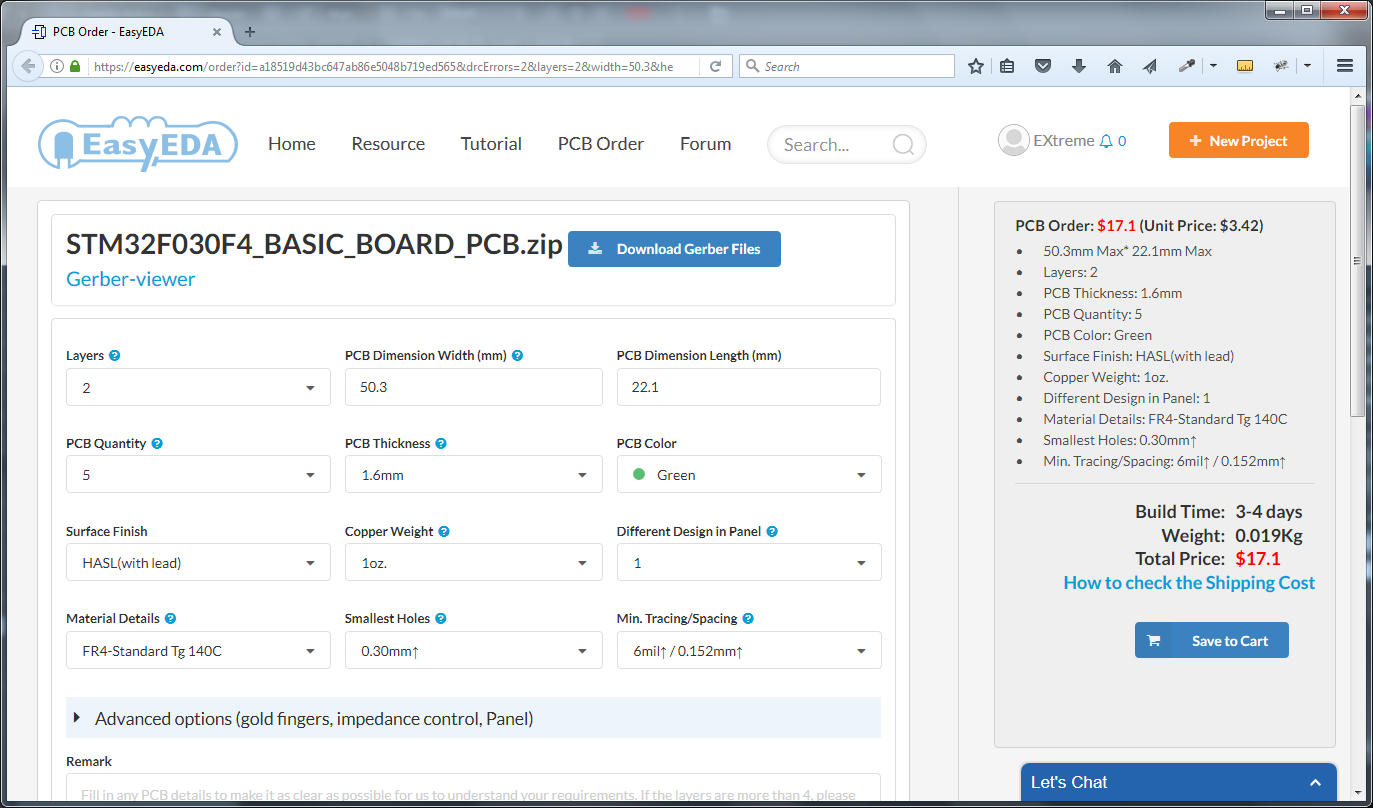 Payment then can be done using Paypal or a Credit Card directly. The fabrication time is usually 3 to 5 days. In this time your PCB is ready for shipment. They then ship those PCB using Airmail which can reach most part of the world in 20 to 40 days. The image below show you how I received the PCBs.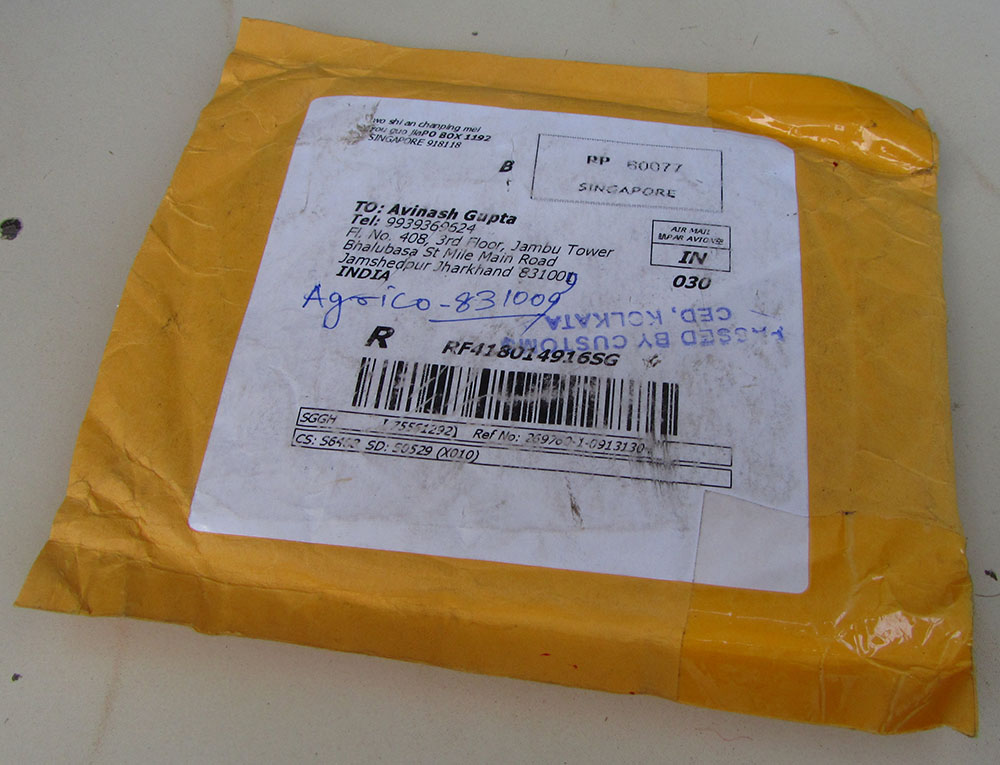 Nicely packed in a good quality bubble wrap.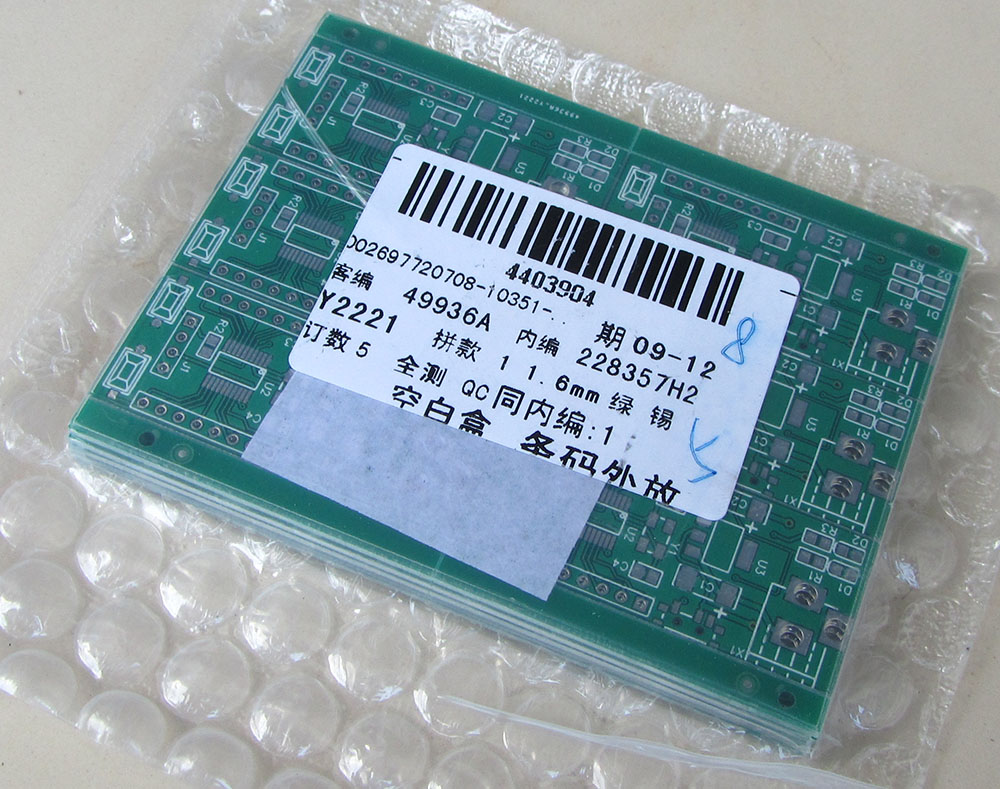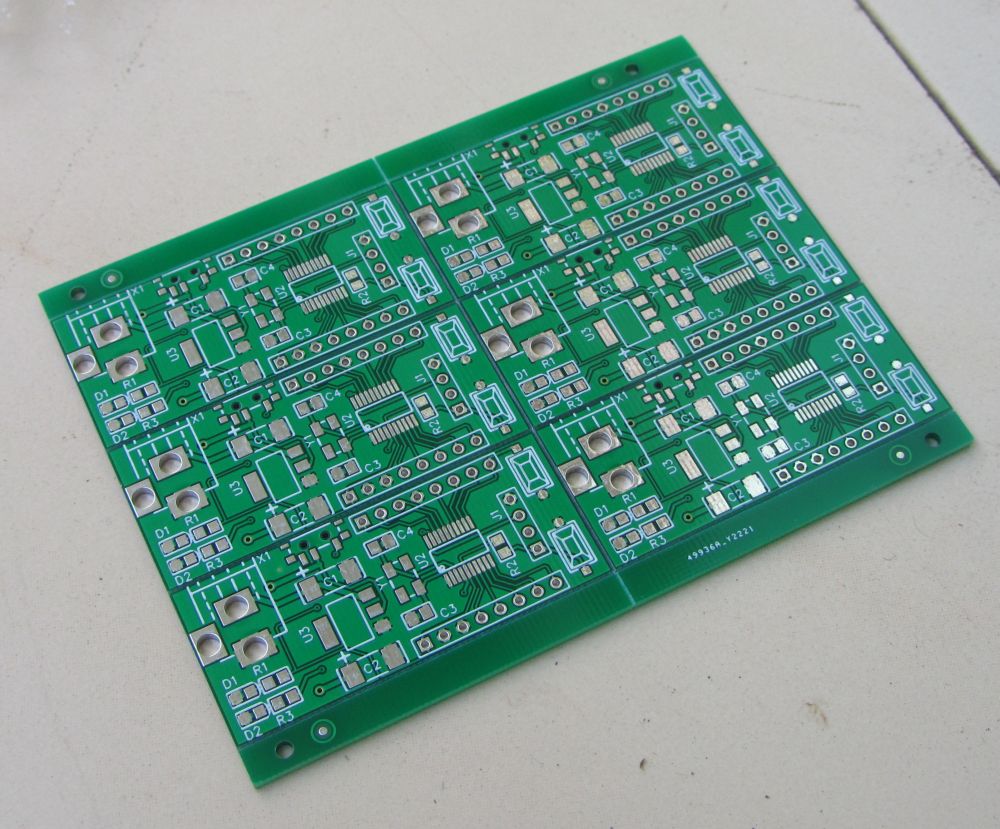 The image below shows the closeup of the PCB. You can see how the fine tracks are perfectly etched, how the holes are at the exact center of the pads and vias.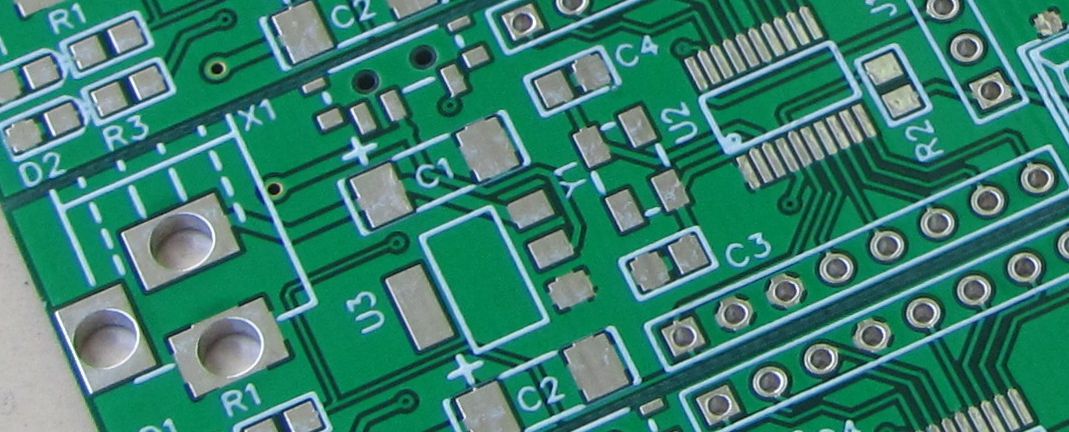 JLCPCB Prototype: $2 for 10 pcs PCBs, 48 Hours Quick Turn
China's Largest PCB Prototype Enterprise, 300,000+ Customers &amp 10,000+ Online Orders Per Day
Get quote online easily: https://jlcpcb.com/ quote
Facing problem with your embedded, electronics or robotics project? We are here to help!
Post a help request.