We trusted this guy (Vikas Srivastava) and sent ordered products on post paid basis, it was agreed that payment would be done by net banking transfer the same day the delivery is made. We shipped the products through Blue dart express. The tracking number is 14909741700. The snapshot of tracking is given below.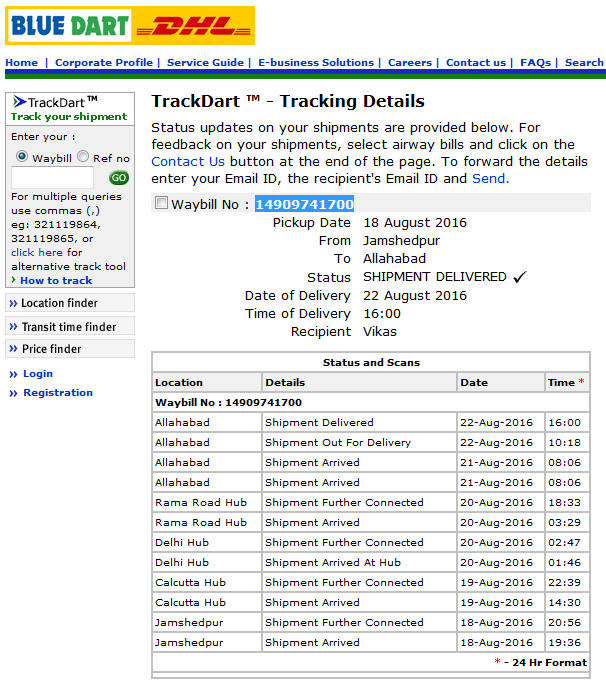 It was delivered on 22 Aug 2016 which was Monday. We asked this guy for payment, but he delayed by saying to wait till Thursday. We waited till Thursday. But they did not made the payment.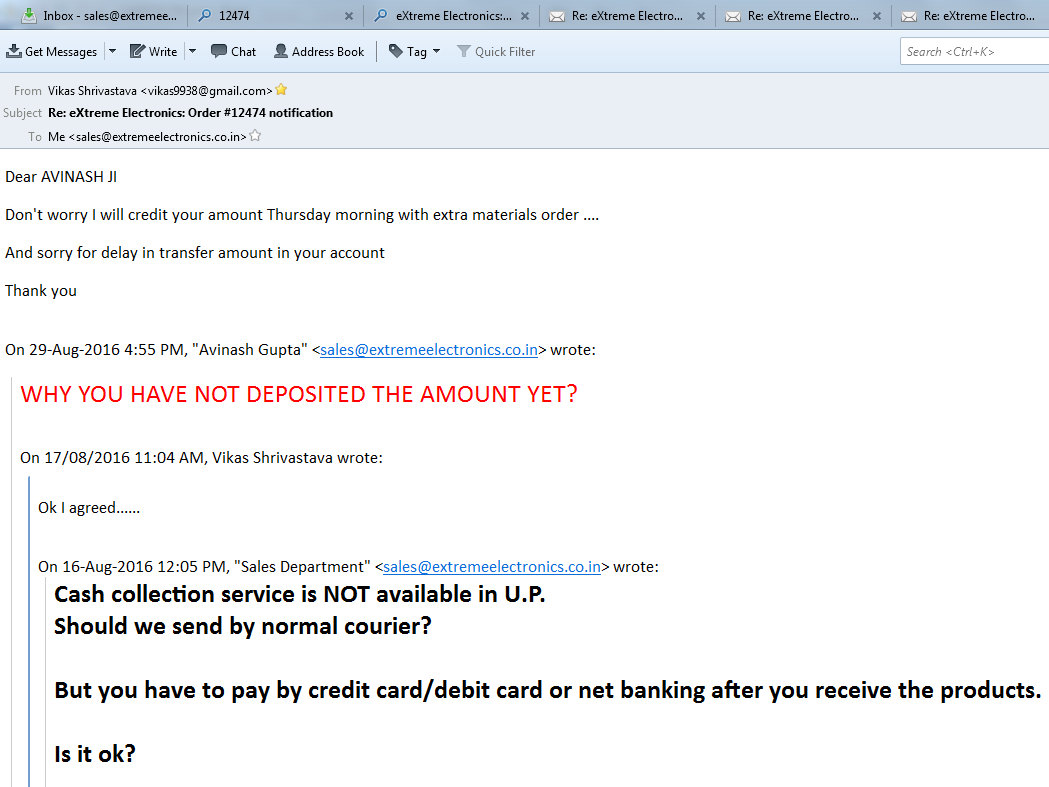 It was a very simple development board for AVR ATmega8 whose function is to provide 5v regulated supply to the ATmega8 from a power adapter. This functioning can be easily tested in 2 minutes. Now they were trying to make a line follower robot out of it and it they were NOT able to do so! So is this a reason to delay payment? Is it like that you take the product for free and your experiment takes 6 months to complete you will not clear the payment of supplier?
We even said if you are not satisfied by the product or think it has some fault please return it. But they also did not returned the products.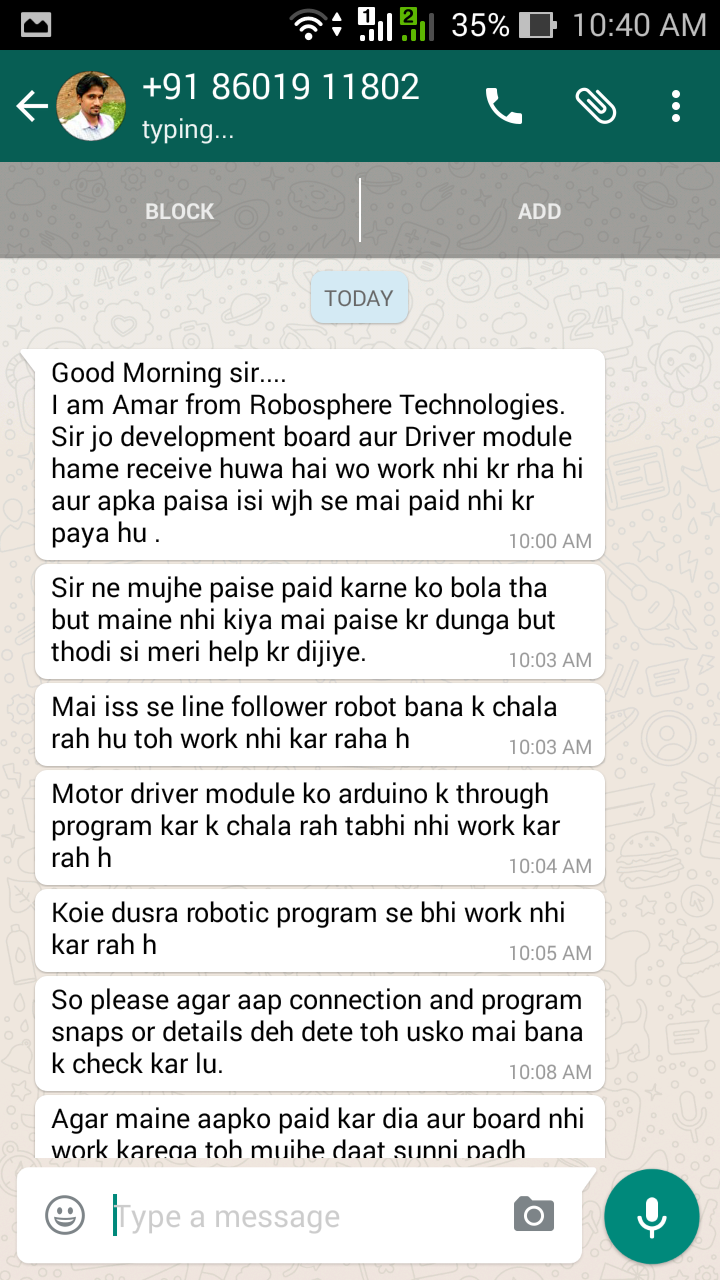 SO WE REQUEST ALL OTHER ONLINE SELLERS TO BE BEWARE OF THIS PERSON AND AVOID SENING ANY ORDER ON POST PAID BASIS.
We also request everyone in the electronics Industry to beware of this organisation and persons there!
JLCPCB Prototype: $2 for 10 pcs PCBs, 48 Hours Quick Turn
China's Largest PCB Prototype Enterprise, 300,000+ Customers &amp 10,000+ Online Orders Per Day
Get quote online easily: https://jlcpcb.com/ quote
Facing problem with your embedded, electronics or robotics project? We are here to help!
Post a help request.