An RTC Module or a Real Time Clock Module helps a system keep track of current time (hour, minutes and seconds). It automatically increments the time without any help from the host (microcontroller). Other benefit is that it has a backup power supply from a small coin cell that help it maintain the time in absence of power. It needs very small power in backup mode so that the coin cell last for years!
One such RTC IC is DS1307. It communicates with the host using I2C serial interface. We have put all the required components in one PCB to make a neat module that we can hook up to our MCUs like PIC or AVR. After the experiment you can put the module safely in your drawer, bring it out after an year and still it will give you the correct time!
DS1307 Module Schematic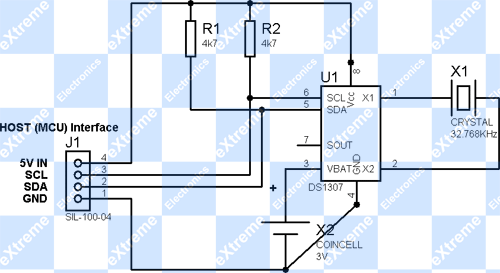 DS1307 Based RTC Module Schematic
DS1307 Module Fabricated !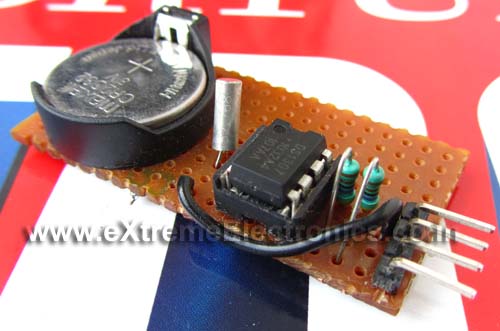 DS1307 Based RTC Module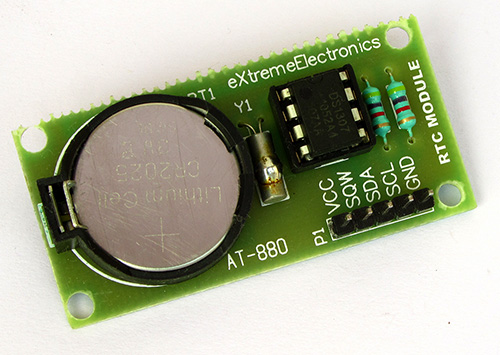 Professional DS1307 RTC module
Connection with MCU
The SCL line of RTC Module will be connected to SCL line of MCU similarly the SDA line will be connected to the MCU's SDA line. The RTC Module should be powered from the microcontroller development board. Most of our boards have extra 5v output points. Please see their documentation for location of these pins.
Downloads
JLCPCB Prototype: $2 for 10 pcs PCBs, 48 Hours Quick Turn
China's Largest PCB Prototype Enterprise, 300,000+ Customers &amp 10,000+ Online Orders Per Day
Get quote online easily: https://jlcpcb.com/ quote
Facing problem with your embedded, electronics or robotics project? We are here to help!
Post a help request.