Here is a nice and entertaining project created by http://www.ermicro.com . The author has a very good programming, teaching, drawing and artistic skills. The tutorial is well planned and executed. I really liked the RGB LED and Sound show given at the end. I will try it and tell how it works. Till then you can read the rest of the article here.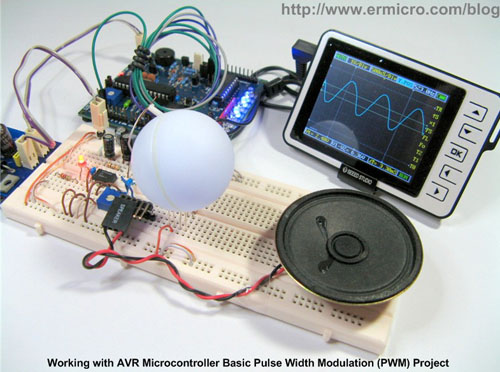 AVR RGB LED and Sound Show.
The article also explain various PWM techniques like Fast PWM, Phase correct pwm, phase and frequency correct pwm. You will also learn tone generation using PWM technique.
Here is a Video for Various PWM Experiments
Free Schematic & PCB Design Software - EasyEDA
Just try EasyEDA editor, Start to design your own circuit and PCB easily
JLCPCB Prototype: Only $2 for 10pcs 10×10cm PCBs, 2-3 days delivery
Electronic Parts Online Store LCSC: Save 50% on cost, Wide selection in-stock
Facing problem with your embedded, electronics or robotics project? We are here to help!
Post a help request.