In this tutorial we will discuss a simple PC controlled robot. The Robot PC link will be a RS232 serial line. The robot will have only five commands.
Move forward (RS232 char 'F' or 'f')
Move backward (RS232 char 'B' or 'b')
Turn Left (RS232 char 'L' or 'l')
Turn Right (RS232 char 'R' or 'r')
Stop (RS232 char 'S' or 's')
To keep things as simple as possible, in this example we will use terminal software RealTerm for sending commands to the robot. Later on a dedicated software can be written on PC end to control the robot.
The Robot's Hardware
The robot's hardware will be a simple differential drive using two 200RPM DC Gear motor mounted on a HQ Metal Chassis with a front castor wheel. On the back motors we have mounted plastic wheels. More about differential drive is explained in this tutorial.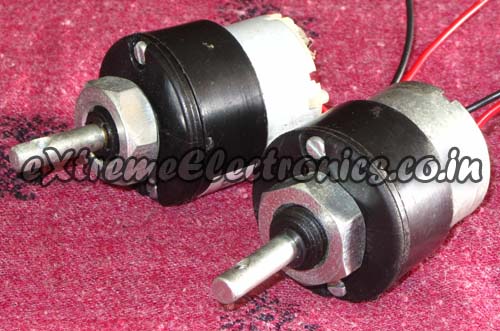 Gear Motors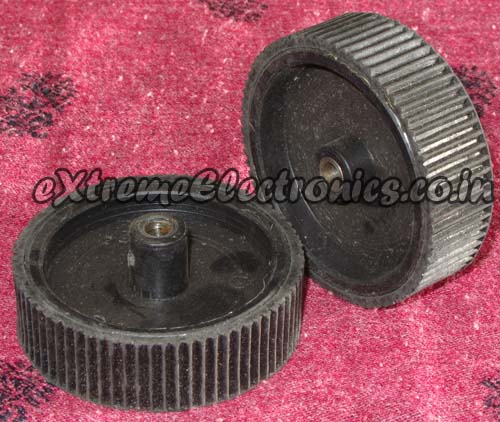 Wheels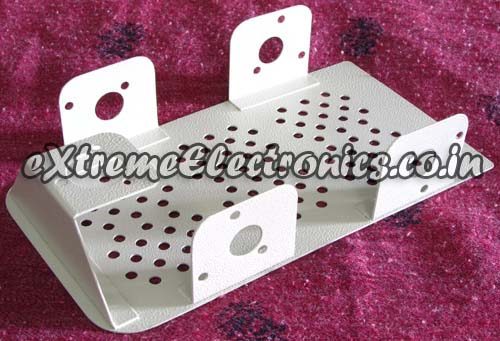 Metal Chassis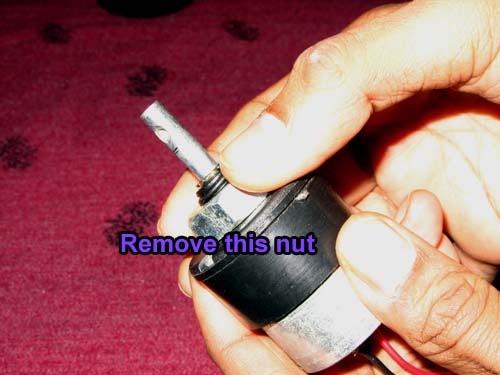 Remove motor's nut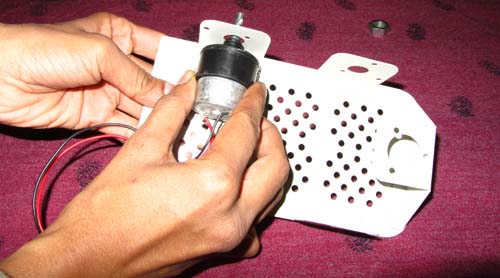 Insert the motor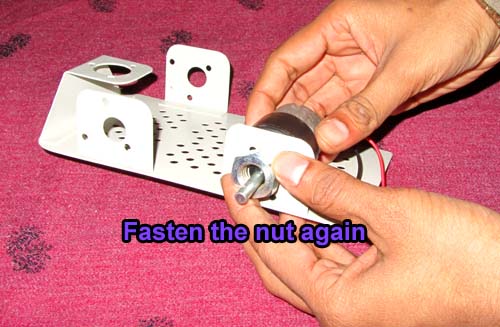 Fasten the nuts again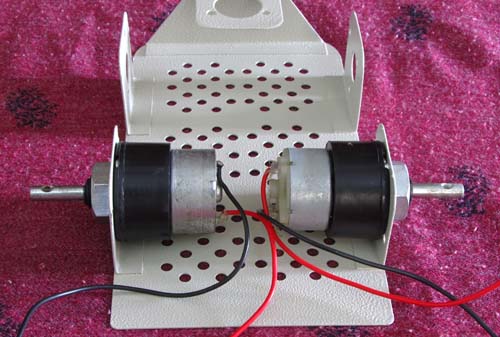 Both motors installed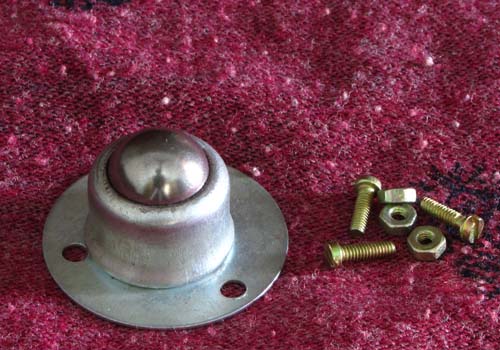 Front Castor wheel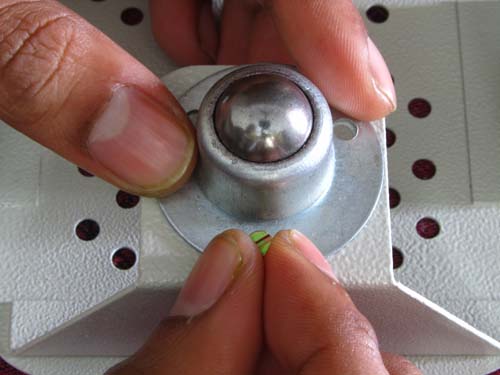 Installing the front castor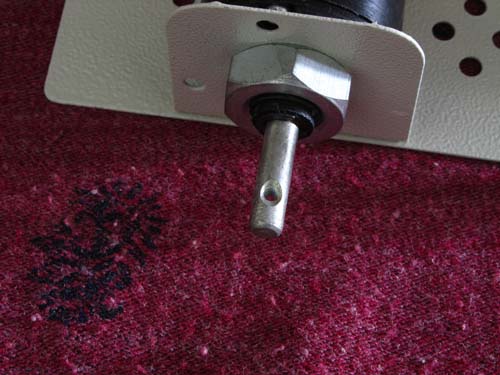 Mounting hole for wheels screw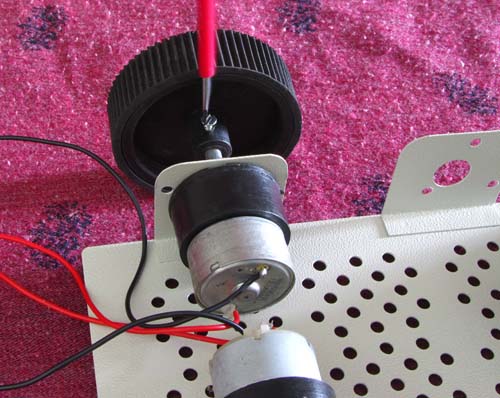 Mounting the wheels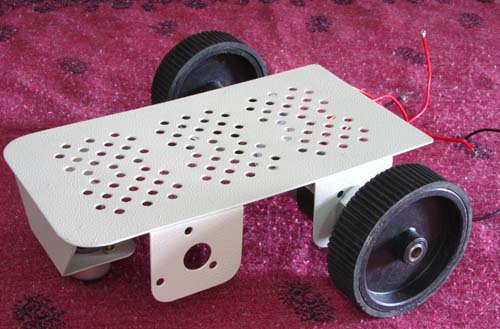 Chassis is ready!
The Electronics
The robot is controlled using xBoard v2.0 which has ATmega32 as main CPU and integrated motor drivers. We have connected xBoard v2.0 with PC using a CP2102 USB to UART module.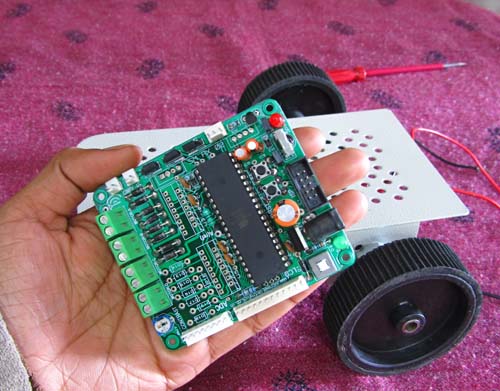 xBoard v2.0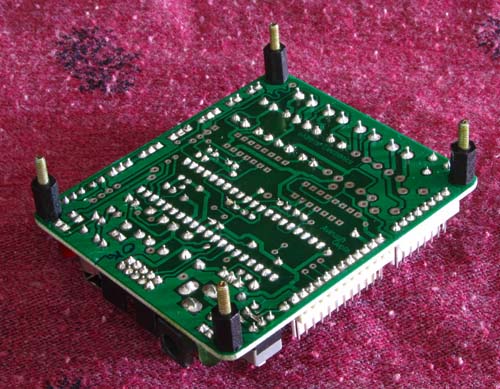 Mounting Screws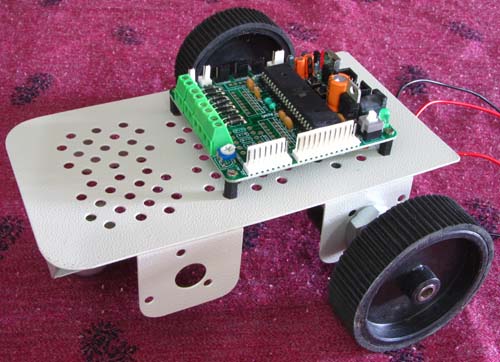 xBoard v2.0 mounted on chassis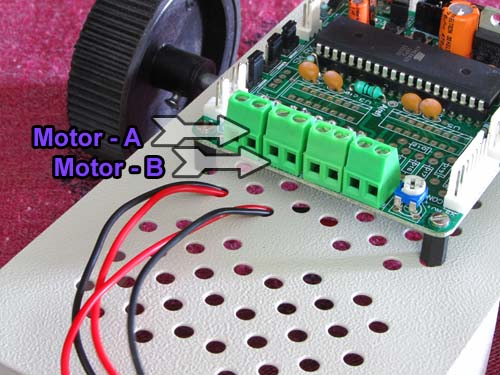 Motor connectors
Connect right motor to MOTOR-A Connector and left motor to MOTOR-B.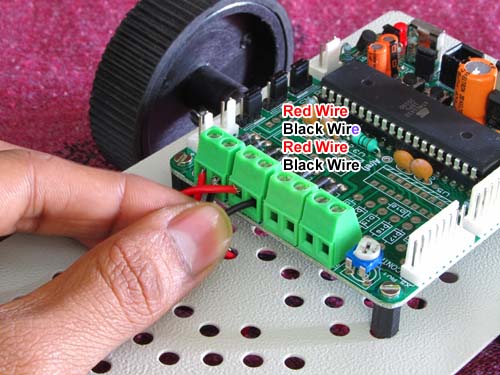 Motors connected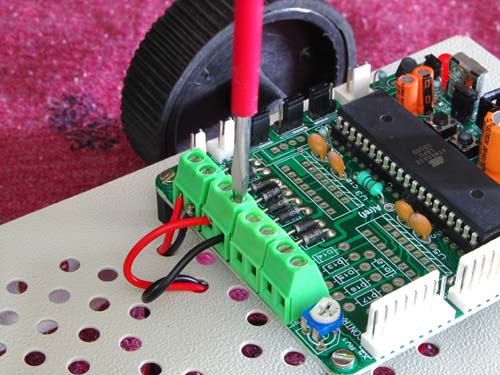 Fasten the screws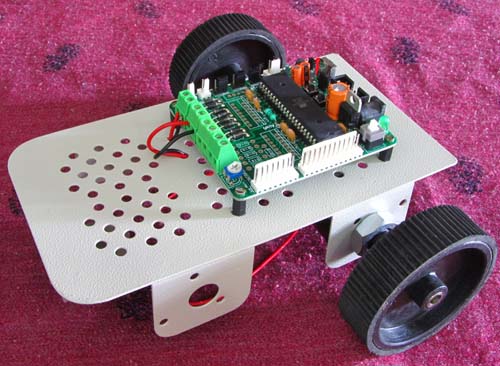 Neat ! Isn't it ?
Download and Burn the Firmware HEX file
Download the firmware hex file from the link given below and program it to the xBoard v2.0 using a USB AVR Programmer. Make sure the fuse bits are set as follows :-
HIGH Fuse = 0xC9
LOW Fuse =0xFF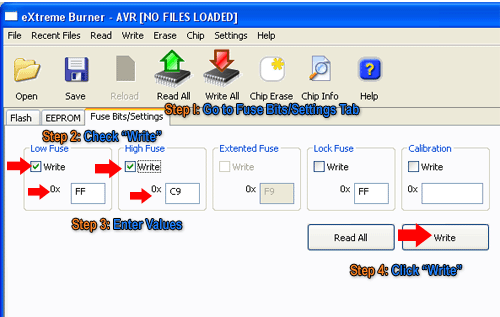 Fig.: Setting the Fuse bytes.
CP2102 Module Connection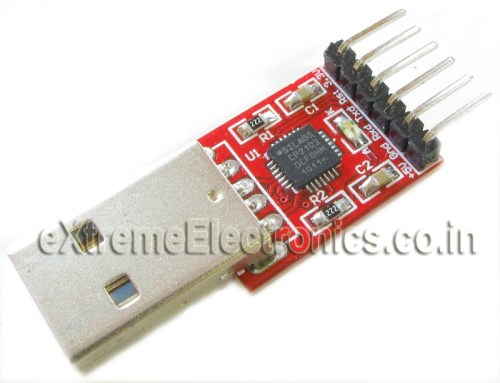 CP2102 Module (USB to TTL)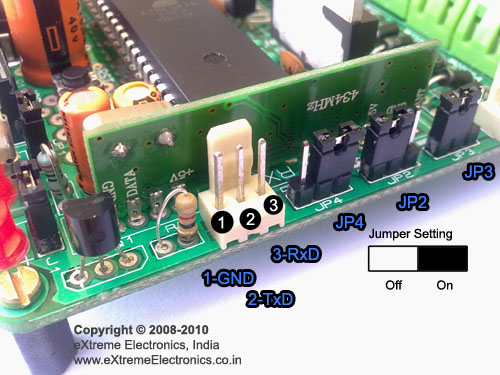 Neat ! Isn't it ?
Connect one side of CP2102 module to USB and other side to xBoard v2.0 as listed below.
| | |
| --- | --- |
| xBoard v2.0 | CP2102 Module |
| RxD | TxD |
| TxD | RxD |
| GND | Gnd |
other pins of CP2102 are unused.
Notes:
Make sure that CP2102 drivers are installed.
Jumper JP4 is in Off position (non white side)
Jumper JP2 and JP3 are in On position (white side)
Finding the COM port number of CP2102 module.
A PC can have several COM ports, each may have some peripheral connected to it like a Modem. Serial Ports on PC are numbered like COM1, COM2 … COMn etc. You first need to figure out in which COM port you have connected the AVR. Only after you have a correct COM port number you can communicate with the AVR using tools such as Hyperterminal. The steps below shows how to get COM port number in case of Virtual COM Ports.
Right Click on "My Computer" icon in Windows Desktop.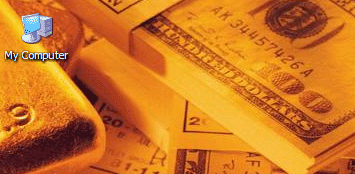 My Computer Icon on Windows Desktop
Select "Properties"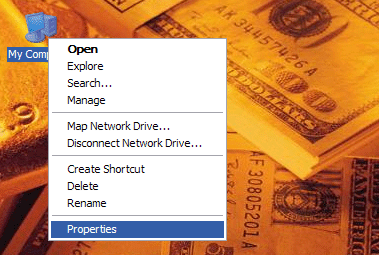 System Context Menu
The System Properties will open up. Go to the "Hardware" Tab.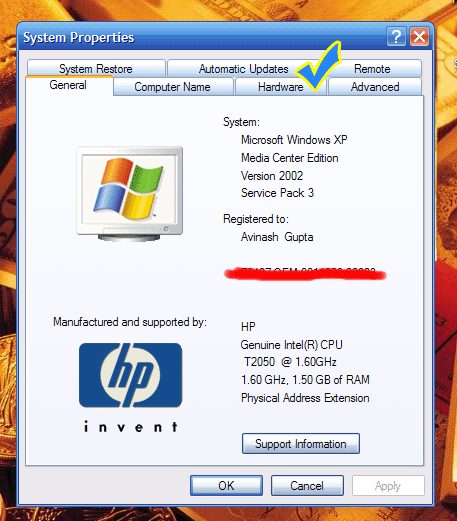 System Properties.
In Hardware tab select "Device Manager" button. It will open up device manager.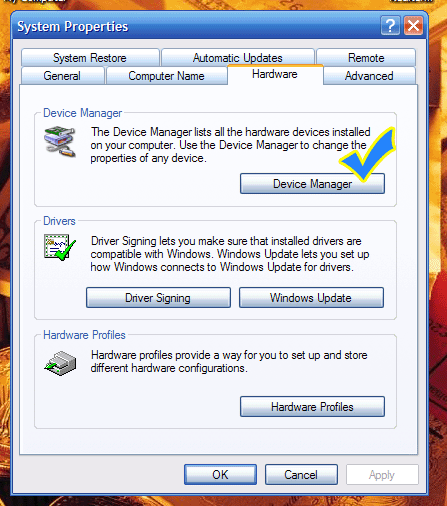 Open Device Manager
In Device Manager Find the Node "Ports (COM & LPT)"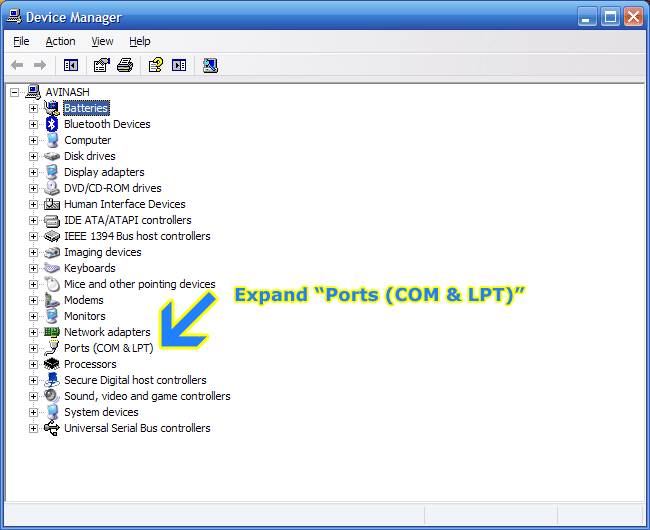 Expand the PORT node in Device Manager
Depending on whether you are using a "USB to Serial Converter" or "CP2102 USB/USART Bridge Module" you have to find the port with following name.
Note down the COM port number next to the port name. You need to open this Port in Hyperterminal.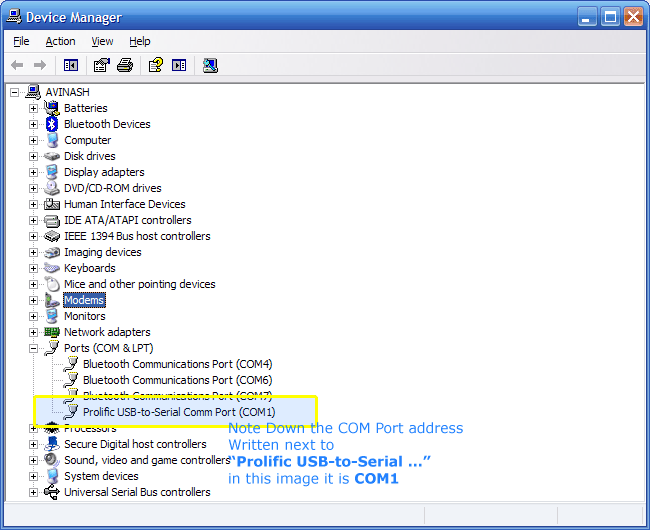 COM Port Number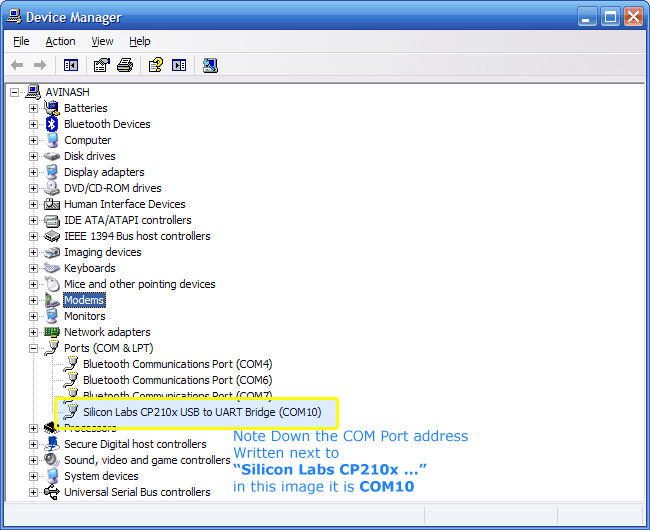 COM Port Number
Setting Up Real Term
If you are running Windows Vista or Windows 7 then the Hyperterminal Program may not be available. So in place of it you can use Realterm. It can be downloaded from here.
Start Realterm from its Desktop Icon. You will get a screen similar to this.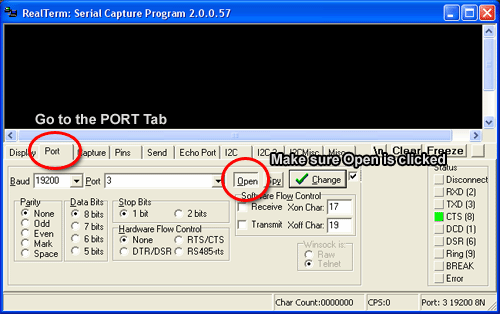 Real term setup
Go to the "Port" tab and make settings as shown above. Port number is the COM Port number of CP2102 you have found above.
Note:
Baud is set to 19200
"Open" button is in depressed state.
Now turn on the xBoard v2.0, you will see the following message pops on the terminal.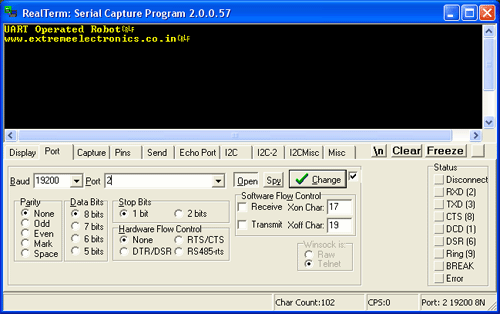 Greeting message from robot
Sending command to your robot.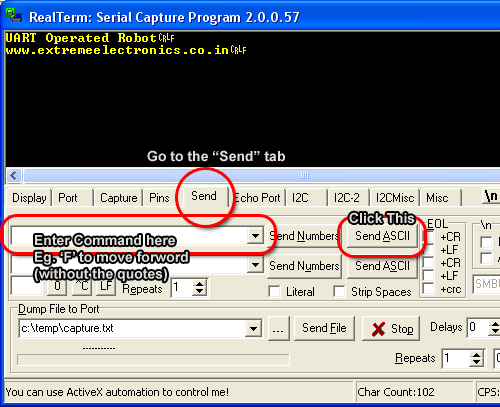 Sending commands
Go to the "Send" tab
Enter the command Eg. 'F' without the quotes.
Click "Send ASCII" button.
If every thing goes well the robot will respond with message "Forward" (or any other command you gave like "Turn Right") which will be shown on the terminal screen.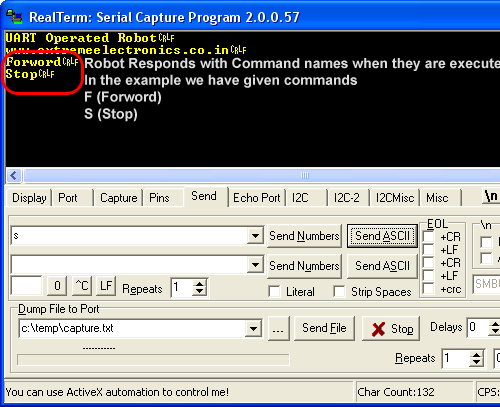 Sending commands
In the same time the robot will start moving forward.
Source Code (Members Only)
[download#1]
JLCPCB Prototype: $2 for 10 pcs PCBs, 48 Hours Quick Turn
China's Largest PCB Prototype Enterprise, 300,000+ Customers &amp 10,000+ Online Orders Per Day
Get quote online easily: https://jlcpcb.com/ quote
Facing problem with your embedded, electronics or robotics project? We are here to help!
Post a help request.