This mini article provides a small circuit idea to interface a 12V or 24V DC Solenoid (or relay) with a 3.3 or 5V microcontroller's i/o pins.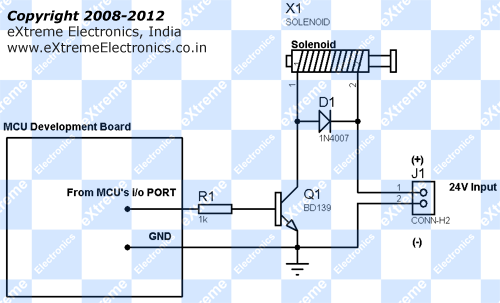 Datasheets
JLCPCB Prototype: $2 for 10 pcs PCBs, 48 Hours Quick Turn
China's Largest PCB Prototype Enterprise, 300,000+ Customers &amp 10,000+ Online Orders Per Day
Get quote online easily: https://jlcpcb.com/ quote
Facing problem with your embedded, electronics or robotics project? We are here to help!
Post a help request.