This mini article provides a small circuit idea to interface a 12V or 24V DC Solenoid (or relay) with a 3.3 or 5V microcontroller's i/o pins.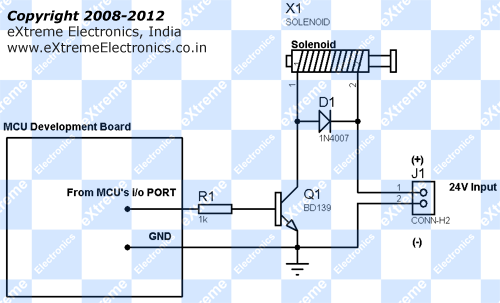 Datasheets
We highly recommend EasyEDA for Circuit Design and low cost PCB Prototype.
Try this tool for an Easy-to-Use way to design circuits and layout PCBs
Only $9.8 for 10 pcs Circuit Boards, quick delivery,100% E-test
Facing problem with your embedded, electronics or robotics project? We are here to help!
Post a help request.