GSM-GPRS Module SIM300 with sim card holder, RS232 interface, power supply, buzzer and audio interface. Nice for learning the SIM300 module. You can connect this to PC using a USB to Serial Adaptor and use terminal programs such as Realterm to send receive data.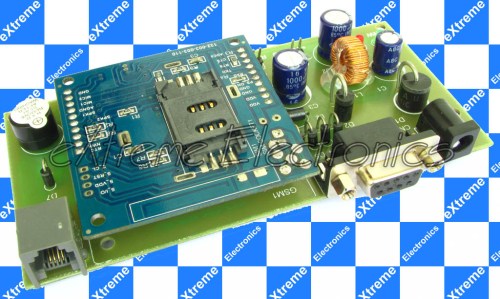 Buy SIM300 Module from our store.
We highly recommend EasyEDA for PCB Design and low cost PCB Prototype.
Try EasyEDA:A Free and Easy-to-Use PCB Design Tool for Every Engineer
Prototype PCB:Only $8.21 for 10 pcs,2-Layer 100x100mm PCBs,2-3 days delivery
Facing problem with your embedded, electronics or robotics project? We are here to help!
Post a help request.