Over the years I have seen people just open up the mouth without thinking. This is more common in the young age group like those of students. Often this also miss leads others. Recently we posted and ad on Facebook for our low cost development board which was priced at Rs. 299. Some guy without thinking a minute, compared it with a even lower cost product from some other vendor. What my point is that those two products are NOT similar ! Their are HUGE differences ! So I thought I should make out those differences stand out.
Power Supply
Our Board
Probots' Board
Has built in 12V to 5V regulator circuit built using 7805 IC.
No regulator.
Advantage

You can power up the board using an adapter of any voltage output between 9v to 18v
Using higher voltage adapter has the advantage that power from it can be used to driver higher voltage devices like relays or motors.

You can power up using a 5v adapter only!
If you need 12v supply to power relays or motors you need a separate adapter or battery.
Power Switch
| | |
| --- | --- |
| Our Board | Probots' Board |
| Has an on/off switch | No on/off switch |
| Advantage | |
| Easy power control. | Frustration on long run. |
Prototyping Area
Our Board
Probots' Board
Has large prototyping area
No prototyping area
Advantage

If you need to add more parts to complete your design. You can place those parts in the same board.

If you need to add more parts to complete your design you will need to add those in a separate PCB (increases cost).

This also decreases the reliability of whole system.
Serial Port
| | |
| --- | --- |
| Our Board | Probots' Board |
| Has built in serial port built around MAX232 chip and has a DB9 female connecter. | No Serial Port |
| Advantage | |
| Easy connection with PC to do serial communication experiment or to view data during debugging phase. | Again the same thing. |
Other Differences
| | |
| --- | --- |
| Our Board | Probots' Board |
| Has one user button | No user button |
| Better quality bigger size button for easy operation. | Small size cheap button for reset. |
| Standard ISP Connecter | Non standard ISP Connecter |
| Polar ISP Connecter so that you cannot connect ISP cable in wrong direction, even by mistake ! | Non polar ISP connecter, easy to connect the wrong way ! |
| Reverse protection diode. So that even if you supplied power with wrong polarity it will not damage anything ! | You are unlucky if you supplied power in wrong direction ! Your day is ruined ! |
| | Aref pin is not connected to ground via 0.1uF capacitor as instructed in datasheet. |
| | AVcc filtering is NOT according to datasheet. |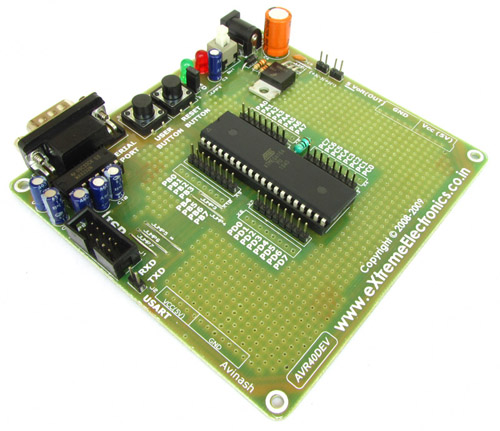 Our Board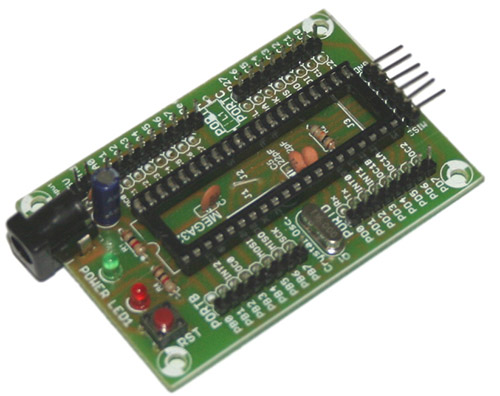 Probots' Board
Other Advantages
Online payment by credit card, debit card, and netbanking.
Online live chat (quick communication!)
SMS on each order update.
Sameday shipment.
15 days money back guarantee.
1 Year warranty.
Defective product is picked up from your home !
Please feel free to give your feedback.
JLCPCB Prototype: $2 for 10 pcs PCBs, 48 Hours Quick Turn
China's Largest PCB Prototype Enterprise, 300,000+ Customers &amp 10,000+ Online Orders Per Day
Get quote online easily: https://jlcpcb.com/ quote
Facing problem with your embedded, electronics or robotics project? We are here to help!
Post a help request.