General purpose PCBs, as their name suggests is the generalised from of PCB. By generalised we mean that we are free to make any kind of circuit as we wish using this PCB. This makes it useful for small scale production of electronic devices and also for testing out new ideas before production.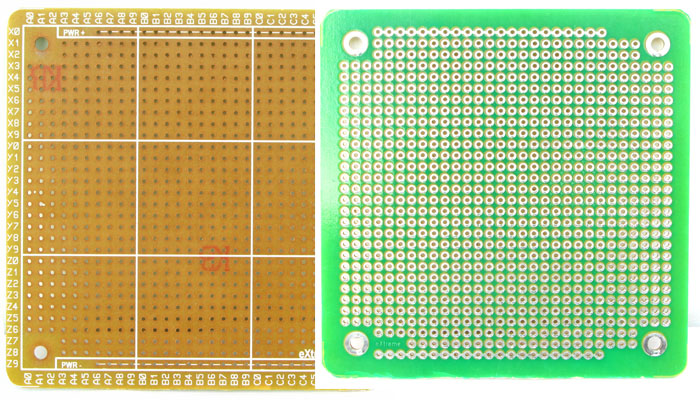 From Idea to Finished Product, Just Need One Tool - EasyEDA
Free Circuit Design Software: Start to Design your own PCB Easily
Cheapest PCB Prototype: Only $2 for 10pcs 100mm×100mm PCBs
Components: Shipping with PCB & Low Minimum Order & Save 50% on Cost
Facing problem with your embedded, electronics or robotics project? We are here to help!
Post a help request.