To bring graphic LCD to the reach of every embedded system engineer we have developed a complete hardware and software suite that can be used to develop rich graphical application easily and quickly. More information on graphical programming with GLCD and AVR ATmega series MCU is discussed in the following articles.
The aim is to create a common hardware and software platform to create and share graphical applications. The user can concentrate only on application level, leaving the low level details handled by ProGFX. The advantage is that the end application can be easily shared among the user of ProGFX boards. The applications are more usable because any ProGFX programmer can easily understand the application logic (due to clean uniform api) and modify the application to suit their need.
eXtreme Electronics, India will work towards releasing many open source ProGFX applications for their users.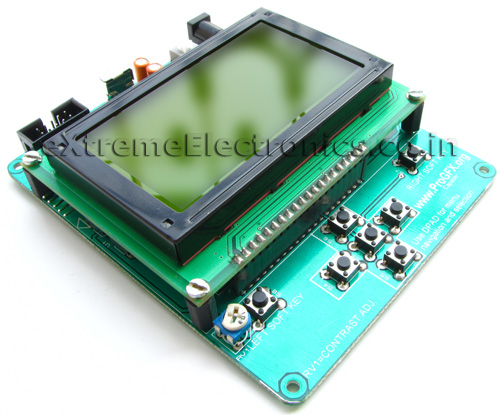 AVR Graphical LCD Development Board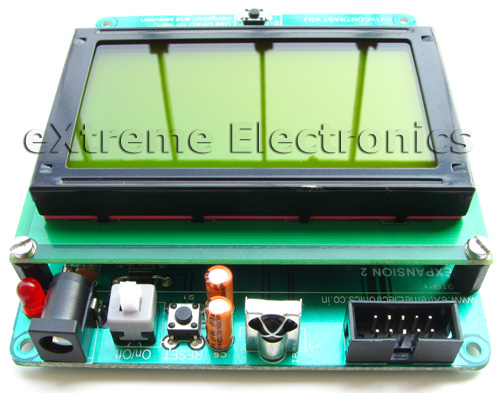 AVR Graphical LCD Development Board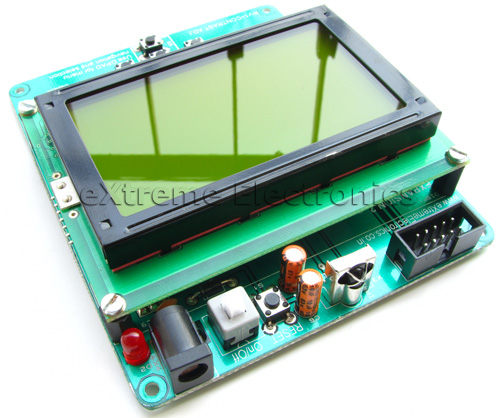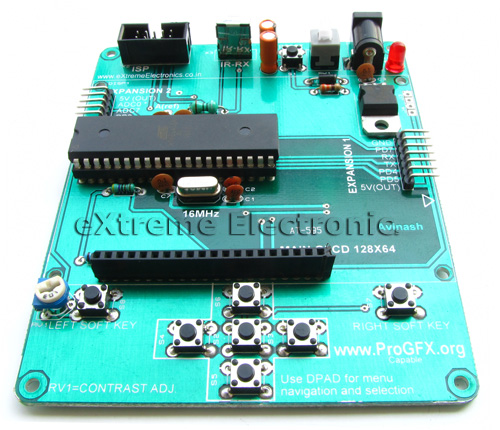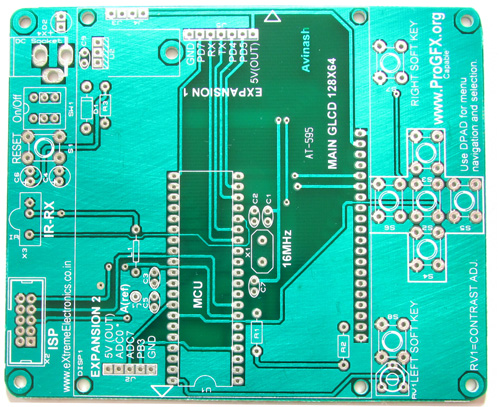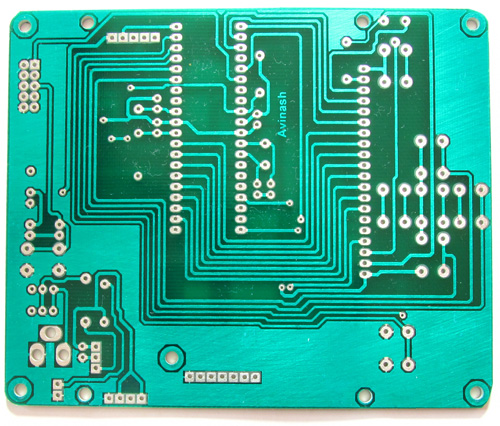 Product Features
Purchasing the AVR GLCD Development Board
You can buy the GLCD Development Board from our online store
We highly recommend EasyEDA for PCB Design and low cost PCB Prototype.
Try EasyEDA:A Free and Easy-to-Use PCB Design Tool for Every Engineer
Prototype PCB:Only $8.21 for 10 pcs,2-Layer 100x100mm PCBs,2-3 days delivery
Facing problem with your embedded, electronics or robotics project? We are here to help!
Post a help request.