We are giving flat 300 off on GLCD Development board. This is the best time to delve into some advance AVR programming. So go ahead and get your self a GLCD Development board before all are sold out.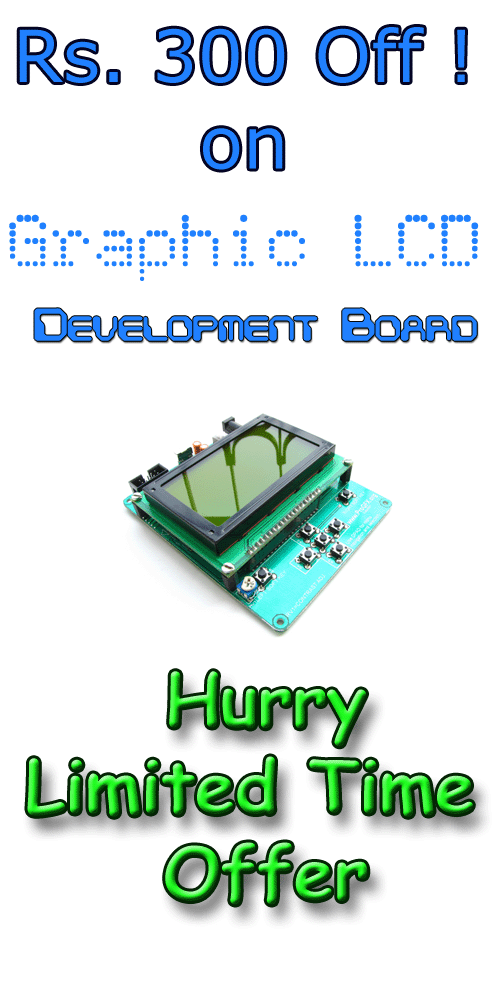 JLCPCB - Prototype PCBs for $2 + Free Shipping on First Order
China's Largest PCB Prototype Manufacturer, 290,000+ Customers & 8000+ Online Orders Per Day
10 PCBs Price: $2 for 2-layer, $15 for 4-layer, $74 for 6-layer
Facing problem with your embedded, electronics or robotics project? We are here to help!
Post a help request.