eXtreme Burner AVR is Now on Facebook. You will notice the new Facebook button on the toolbar.
We hope you will
it.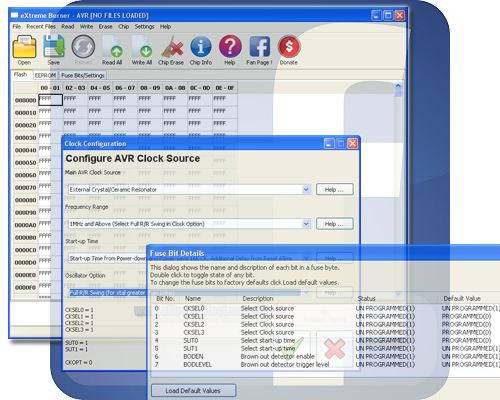 eXtreme Burner – AVR Goes Social !
Other features added in version 1.2
New Icon set.
Fuse bit editor, lets you view the name and function of each bit in fuse bytes. Also you can toggle bits with double click.
AVR Clock Configuration tool, lets you easily select from various clock types. Also lets you select the start-up times.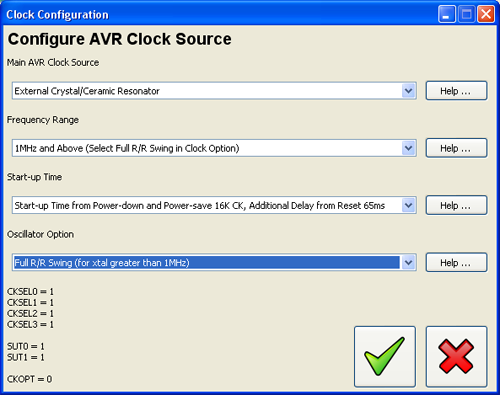 Auto AVR Clock Configuration Utility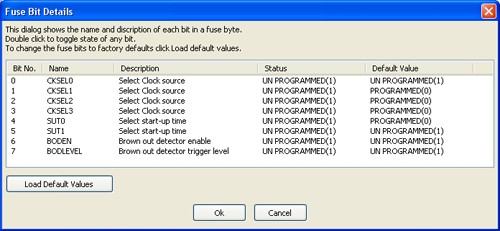 Fuse bit editor
Download eXtreme Burner AVR v1.2 Now !
JLCPCB Prototype: $2 for 10 pcs PCBs, 48 Hours Quick Turn
China's Largest PCB Prototype Enterprise, 300,000+ Customers &amp 10,000+ Online Orders Per Day
Get quote online easily: https://jlcpcb.com/ quote
Facing problem with your embedded, electronics or robotics project? We are here to help!
Post a help request.