Good News for PIC lovers !
Presenting eXtreme Burner PIC, USB Programmer for PIC18FXXXX/PIC18LFXXXX/PIC16FXXXA/PIC16LFXXXA series MCUs. This easy to use programmer with USB connectivity and GUI software can program more than 52 chips of PIC18F/PIC16F family. This programmer support both ZIF socket and ICSP based programming.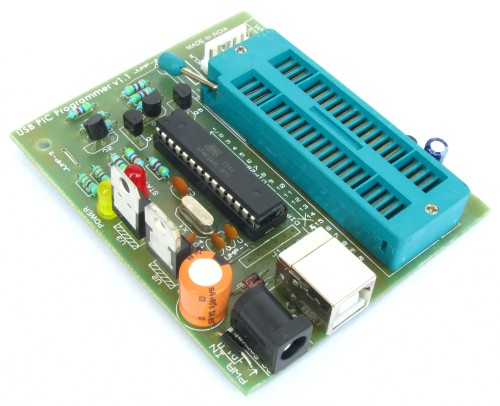 eXtreme Burner – PIC
Software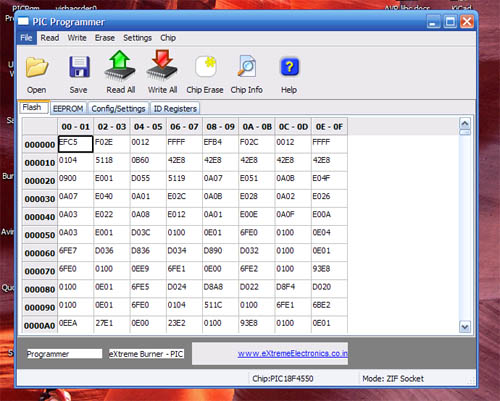 eXtreme Burner PIC – Main Screen.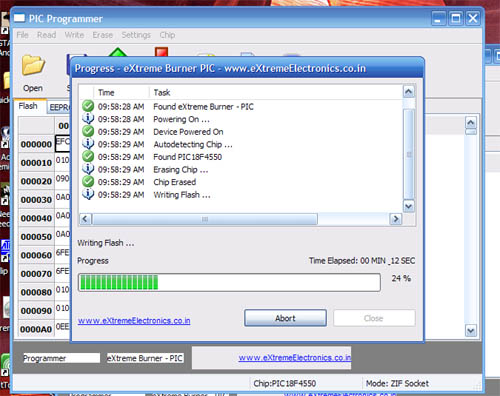 eXtreme Burner PIC – Write Device Screen.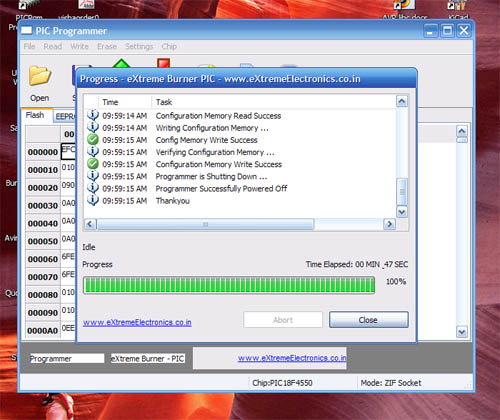 eXtreme Burner PIC – PIC Programming Success !
About Microchip PIC18F Series MCUs
These are high performance MCUs of popular PIC range of MCUs from Microchip. Main features are high performance CPU core (up to 12 MIPS),hardware multiplier, C language optimized architecture, with Modern peripherals such as USB.
See
See Also
For any queries write to sales@extremeelectronics.co.in or Call 09939369624 (Avinash).
JLCPCB - Prototype PCBs for $2 + Free Shipping on First Order
China's Largest PCB Prototype Manufacturer, 290,000+ Customers & 8000+ Online Orders Per Day
10 PCBs Price: $2 for 2-layer, $15 for 4-layer, $74 for 6-layer
Facing problem with your embedded, electronics or robotics project? We are here to help!
Post a help request.