If you are new to electronics then it can be a bit of pain for you to get started with MCUs because getting the right hardware tools home made up and running is not easy. But if you want to get started with minimal pain then xBoard™ MINI is for you. This page will give you detail of this state of the art AVR microcontroller learning and development kit from eXtreme Electronics.
Programming the Board
xBoard MINI can be easily programmed with our easy to use USB AVR Programmer . Check the following tutorials.
Pictures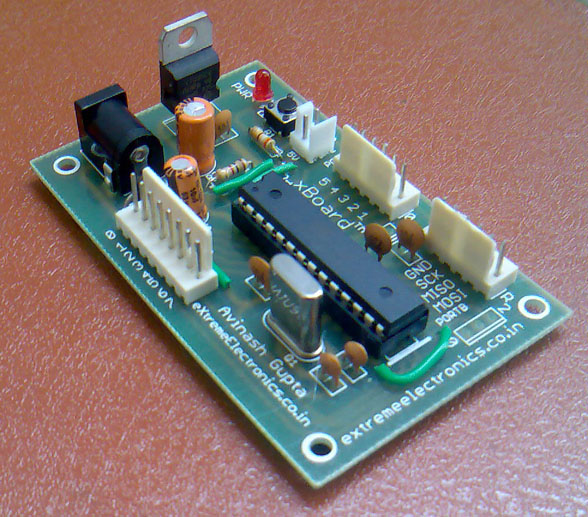 Fig – A simple ATmega8 Devboard – The xBoard-MINI
If you wish to buy it, get the xBoard MINI – Simple AVR Development Board from here. It costs only Rs. 450/- and the package includes the board, the AVR MCU (ATmega8), power supply and support CD. Watch the Simple LED blinker the "Hello World" Project of MCU world implemented using the xBoard MINI
Meet xBoard MINI's big brother
Fig – A Poweful, ATmega32 based board.
Free Schematic & PCB Design Software - EasyEDA
Just try EasyEDA editor, Start to design your own circuit and PCB easily
JLCPCB Prototype: Only $2 for 10pcs 10×10cm PCBs, 2-3 days delivery
Electronic Parts Online Store LCSC: Save 50% on cost, Wide selection in-stock
Facing problem with your embedded, electronics or robotics project? We are here to help!
Post a help request.